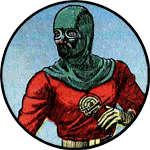 Hello and welcome to the Golden Years! This site's mission is to bring back the Golden Age of comics to you through stories, covers, and other works, for enjoyment and historical preservation. Also, please take note that due to the nature of this site, it is under constant construction so come back often!
-Eric Schumacher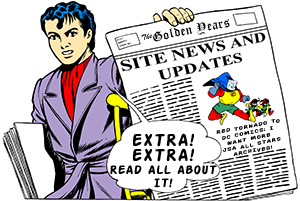 **Announcement**
After a *gasp* six and a half year hiatus, The Golden Years has, at long last, returned to normal operation with a completely redesigned site! In addition, All-Amazing Comics returns with a new and improved design that will slowly be used for all back issues! Additional details are available on its contents page.
Back issues in their original format will continue to be online and linked from the Library page until they are updated. Spotlight Comics is scheduled to return in April.
03/26/10- All-Amazing Comics #38 posted in the library.
02/09/10- Updated All-Amazing Comics #2-4 posted in the library.
02/06/10- Updated All-Amazing Comics #1 posted in the library.
Click HERE for past updates.